Irrigation
Pump Stations & Agricultural Irrigation Systems
Take the Work
Out of Watering Your Crops
Farmers have better things to do with their time than spend hours and hours watering their crops. A well-designed, professionally installed irrigation system is the number one time and energy-saving investment you can make in your farm—and we can help make that happen.
Whether you need solid set or open ground sprinklers, we provide complete design and installation for virtually any type of agricultural irrigation system:
Large Main-Line Installations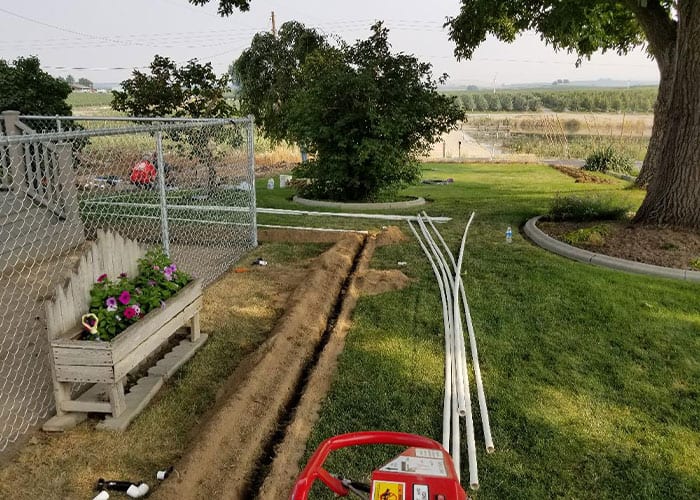 See Our Work For Yourself
Pump Stations
Installation & Maintenance
These days, most irrigation systems are controlled by pump stations, which use motors to push the water through the system. This water can come directly from a main line or from a pond or other reservoir used to collect rainwater. Because each irrigation and pump station installation requires different methods and materials, it's important to hire a professional who is equipped to handle a variety of system components and schematics.
In addition to installing agricultural irrigation systems, we're also experienced in the installation and repair of pump stations. We have the technical skills and equipment needed for pipeline welding, diagnostic testing, and equipment repair, as well as regular preventative maintenance.
We Build Irrigation Ponds!